Digital Partner Program + eNewsletter
Bolster your brand dominance and reach Training's full web and email audience with this high-impact digital partner program. You'll enjoy exceptional positioning and prominence on our websites as one of only 8 digital partners per month.
This effective branding campaign includes a suite of high-impact placements:
Sitewide 300×600 and 970×250 banner rotation on TrainingMag.com
Sitewide 300×600 and 970×250 banner rotation on TrainingMagNetwork.com
Regular 300×250 banner rotation in Training Weekly eNewsletter
Your logo in "Online Partners" recognition box on both websites
Your logo in quarterly magazine print ad recognizing digital partners
Monthly metrics reporting
"Of the four different vendors we worked with for paid banner ads, the ones we ran with you all performed the best!"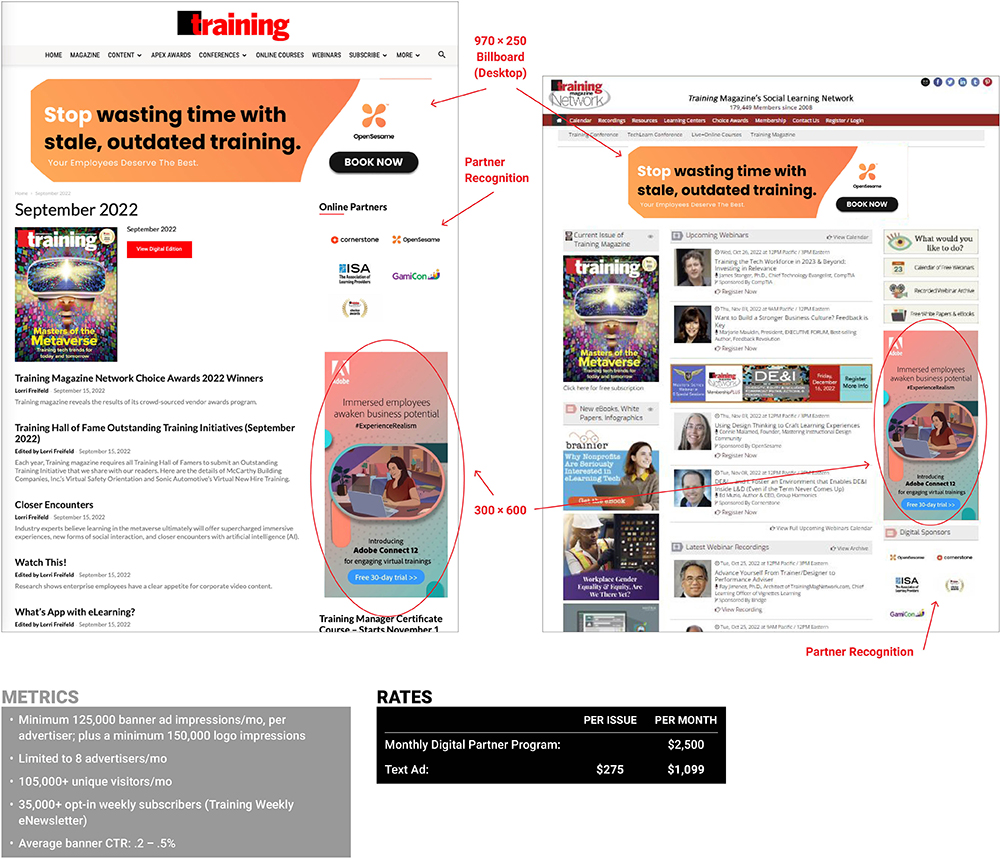 Training Weekly eNewsletter
Every week, this popular eNewsletter provides relevant news and business intelligence to 35,000+ training and L&D leaders and professionals. Featuring proprietary Training magazine content not found anywhere else, this is the savvy choice for building brand exposure with a targeted, highly engaged audience every week.