Elevate your brand, make meaningful connections
With a variety of opportunities to fit every budget or set of marketing objectives, sponsorship of our events will give you brand recognition and valuable exposure with your top prospects and clients.
Get in touch with your account executive for help customizing a package that delivers the  greatest return on your conference investment.

Located at Disney Coronado Springs Resort | Orlando, FL
Certificate Programs: February 10 – 12
Learning Leaders Summit: February 12
Conference: February 13 – 15
Expo: February 13 – 14
The training industry's leading professional development event. Training 2023 provides the very best in skill-building content, covering train-the-trainer essentials (design, development, delivery, management, evaluation, and measurement), behavioral analytics, serious games for learning, leadership development, digital learning, emerging technologies, and more.
Review our exhibitor/sponsorship prospectus and book your presence at Training 2023 today! More conference details are available at www.TrainingConference.com.
"I love your conference. I love the location and the people and the vibe."

Located at Hilton New Orleans Riverside | New Orleans, LA
September 19 (pm) – 21
TechLearn Conference is the annual learning technology conference for corporate trainers and eLearning professionals. At the TechLearn Conference, participants receive the very best in skill-building content. Themes include:
eLearning

Mobile Learning

Social Learning

Adaptive Learning

Emerging Technologies

Augmented Reality

Artificial Intelligence

Virtual Classrooms

Games & Simulations

Instructional Design

Development Techniques, Platforms & Tools

Implementation, Measurement & Strategy

And more …
More details are available at www.TechLearnConference.com.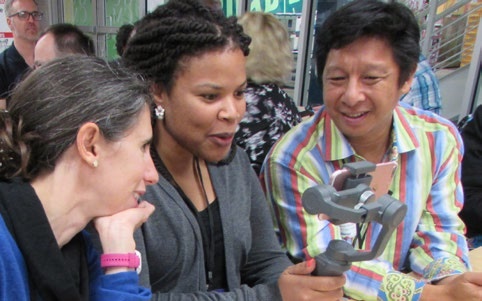 "TechLearn showcased the tools and technology to help bring our organization to the cutting edge!"