webinars: Training Magazine Network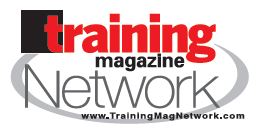 Fill your sales pipeline with continual weekly leads
Training Magazine Network (TMN) is Training magazine's one-of-a-kind community where learning and development professionals go to find the expertise, information, and support to do their jobs and grow their careers. With more than 160,000 members, this is a highly engaged network that's hungry for knowledge and continual learning. It is the official host site for Training's vast array of live and on-demand Webinars — and that's where you come in.
"Thank you Gary and the TMN team for your creative thinking to boost our numbers. We would love the opportunity to work with you again. See you in February at the conference."
Anna Strasshofer, Mursion
SPONSORED WEBINARS:
Bring in your experts to demonstrate even greater authority and marketplace visibility
Training Magazine Network's sponsored webinars are Training's most popular content marketing channel — and for good reason. There's no better way to showcase your expertise or share your latest research, as well as generate thousands of ongoing, targeted leads for your sales pipeline.
Webinars are promoted to our entire community, including: Training's subscribers & event attendees (53,000+); Training Magazine Network members (160,000+); and Training's social channels (Twitter, Facebook, LinkedIn).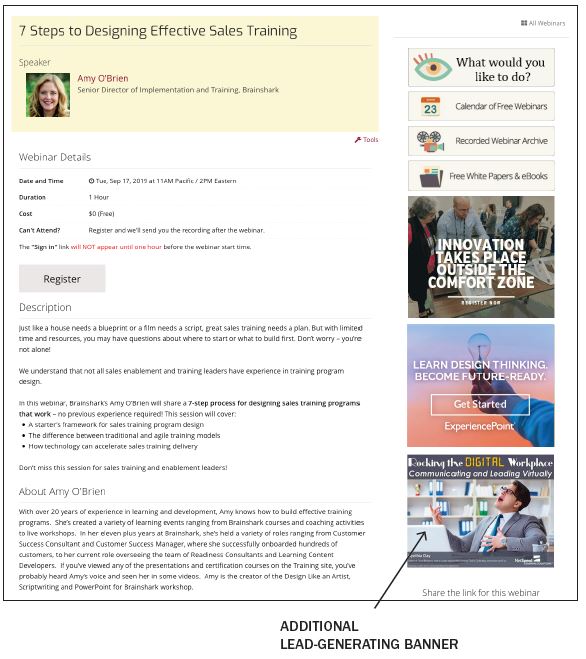 TURNKEY WEBINARS:
No Speaker? No Problem. Turn to us for help
Training Magazine Network's turnkey lead-generating webinars are the easiest, most effective path to thousands of high-quality leads, offering immense exposure for your brand in front of a targeted audence of corporate training decision-makers.
We promote, organize, manage, and facilitate a professional, expert-led webinar, while you sit back and collect all the leads.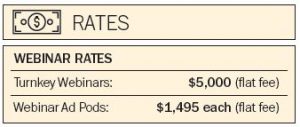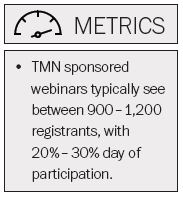 AD PODS:
An ad pod is a hyperlinked image that appears on attendees' screens during
a webinar to communicate your call to action and enable participants to click through to any URL you've set up to facilitate even more engagement. Learn more and check out sample ad pods here: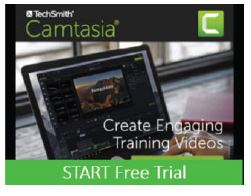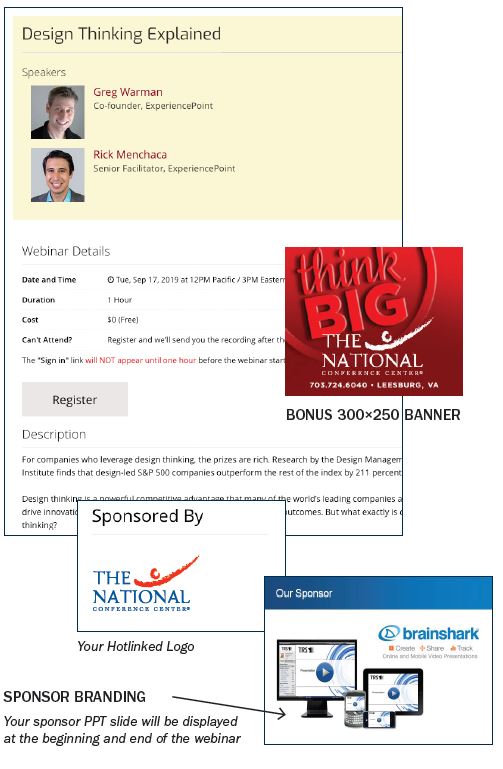 DEMO WEBINARS:
It's time to show 'em what you've got!
Showcase your product, tool, or training solution like never before with a Training Magazine Network (TMN) demo webinar. TMN provides a producer to help develop, deliver and introduce your 30-minute educational demo webinar. Help listeners roll up their sleeves and get hands-on with a virtual tour of your latest product, upgrade, or integration.