Training magazine has been THE source of industry insights, best practices, and case studies for learning & development professionals since 1964
• Leadership Development
• Coaching & Mentoring
• Onboarding
• Employee Engagement and Recognition
• Talent Management
• Training Technology
• Evaluation & Metrics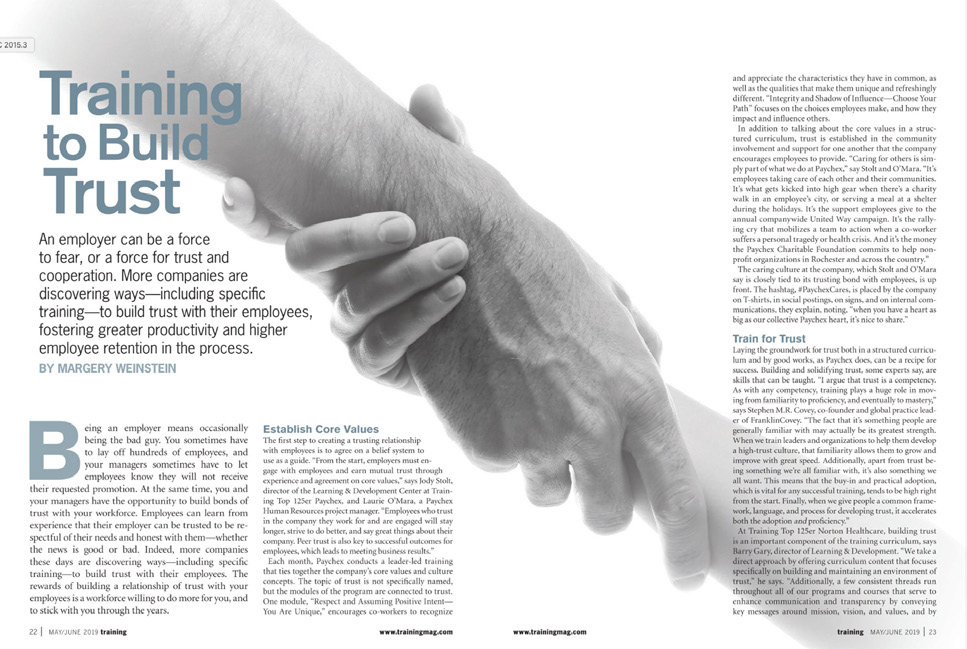 DEPARTMENTS
Look for these columns in every issue of Training magazine, both online and in print:
Training Today: News, stats, and business intel, plus columns by Bruce Tulgan (Sticky Notes), Founder, Rainmaker Thinking; Jason Womack (Productivity Coach's Corner), Co-Founder/Head Coach, GetMomentum.com, and Co-Founder/CEO, The Jason Womack Company.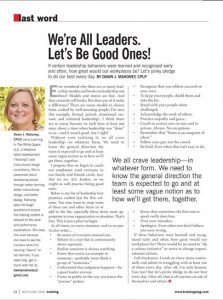 Soapbox: Training trends, case studies, and survey analysis.
What the Tech?: A look at new and emerging training technology by Phylise Banner, a learning experience design consultant with more than 25 years of vision, action, and leadership experience in transformational learning and development approaches.
How-To: Tips and tricks to train effectively
Learning Matters: Musings on business, innovation, learning, and technology by Tony O'Driscoll,  Professor at Duke University's Fuqua School of Business and a research fellow at Duke Corporate Education.
Best Practices: Deep dive into cross-cultural and diversity training and global leadership coaching by Neal Goodman, President, Global Dynamics, Inc.
Training Magazine Events: Preview of a topic that will be covered during our Training Conference & Expo and TechLearn Conference events.
Trainer Talk: Practical tips to help trainers train better and employees learn better by Bob Pike, the "Trainer's Trainer," Chairman/Founder, CTT Newsletters, LLC.
Talent Tips: Teaching leaders how to give "real recognition for real results" by Roy Saunderson, Chief Learning Officer, Rideau Recognition Solutions.
Last Word: Food for thought on training-related topics by Dawn J. Mahoney, who owns Learning in The White Space LLC, a freelance talent development and instructional design consultancy.
No one covers the state of training like Training.
The Annual Industry Report
Training, learning, and talent development leaders and professionals rely on this report as a statistical gauge for measuring their own training functions against industry norms. With data representing a cross-section of industries and company sizes, the Industry Report presents a comprehensive view of the current environment as well as historical trends,
including:
Training expenditures
Types of training intended to purchase
Expenditures per learner
Hours of training per employee
Training staffing
Budget changes, including by industry and company size
Role level of trainees
Projected funding for learning areas over the next year
Delivery methods
Technology usage
Extent of outsourcing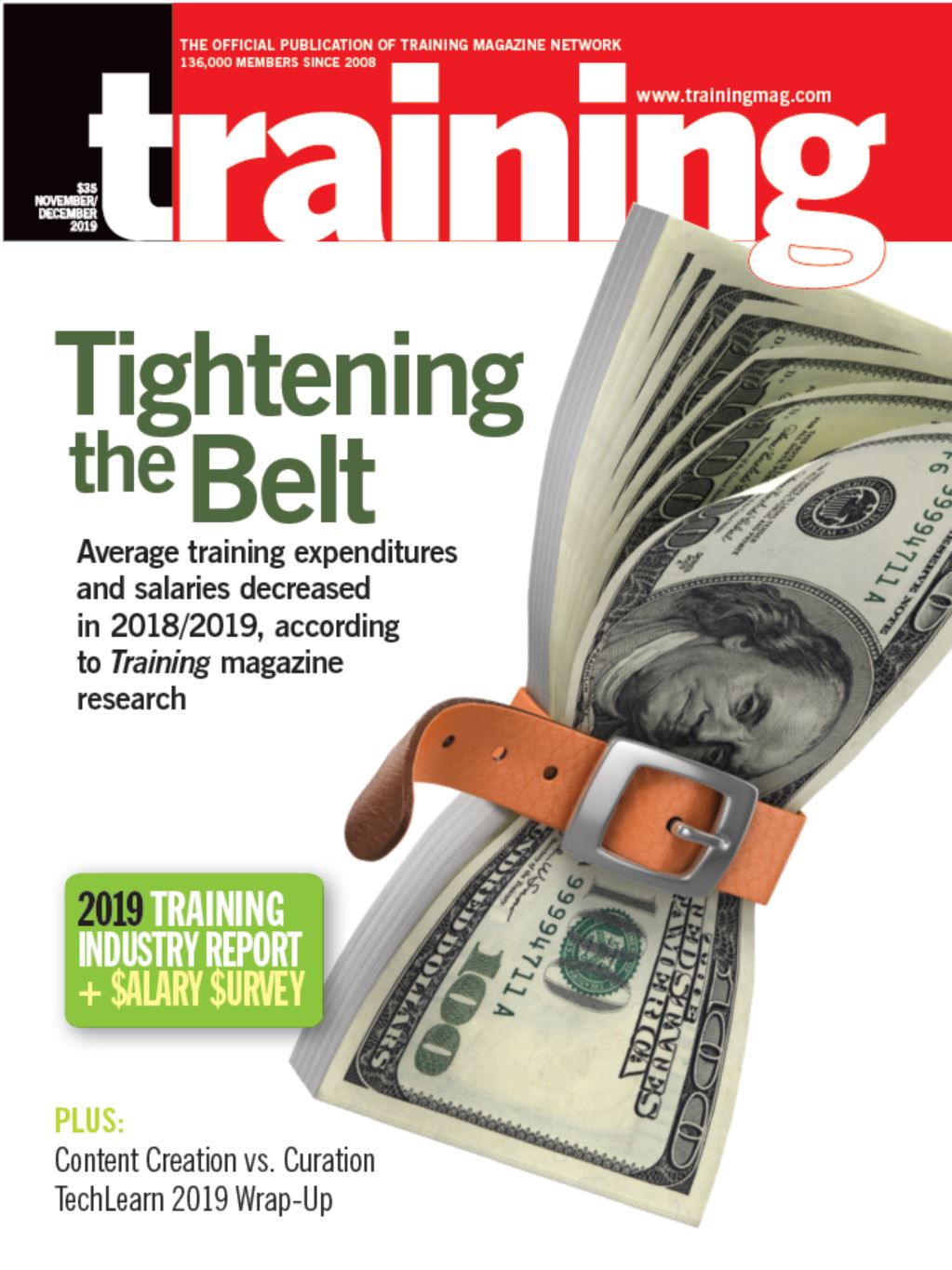 The Annual Salary Survey
For a pulse of the average training salaries across roles and regions, Training's exclusive research can't be beat. Training professionals at all levels turn to the Annual Salary Survey for the latest analysis of industry compensation and to find out how their own salary stacks up against the broader marketplace.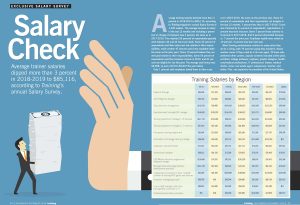 "From TrainingMag, we see people downloading our assets every day."

Trent Howell, VP of Marketing
eLearning Brothers